This is where world-class development starts
Expert consultants in medical communications, regulatory strategy, and development.
Boston-based and global virtal team team with in-house expertise in FDA IND to NDA/BLA regulatory strategy, writing, & submission management expertise
Combination product, drug delivery, and medtech expertise, including 510(k)/PMA filings
Expertise in IND and NDA/BLA preparation, including enabling early-phase clincial trials
Scientific, strategic, and program management support for all phases of clincial trials activities
Established relationship with FDA CDER & CBER – with experts aligned to therapeutic areas
Growth-centric approach – Provide head and program management for growth-oriented start-ups
XN Associate to Hire Program (London- and Boston-based), option to hire high performing associates as your program groups – mitigates inconvenient and costly CRO turnover
SmartSheet RA program tracking- all your documents in one place, shaving weeks of regulatory publishing times
Coach and assist your RA strategy and writing programs as they grow, partner with your CROs and vendors
About Us.
Our consulting focus is on growing biotech and medtechs.
Our biotech and medtech clients are making unique tech. We are a specialized life science consulting firm that helps our clients develop strategies and maximize their investments in the development of new medical products. We are a dynamic group of global consultants to address some of the greatest challenges, from preparing to enter the clinic, to designing and executing highly efficient regulatory and clinical development programs. We have the strategic and operational expertise to help our clients make a big impact, and grow rapidly.
Biotech Mentor (CTM) is a private boutique life sciences management consulting and contract development organization (CDO) geared to provide the tools, staff, and resources that are needed for biotech and medtech firms to succeed worldwide. We are distinct form other companies in our wide network of Expert Consultants and targeted academic Xperiental Network (XN) placement programs, which enable us to offer world-class strategic support across a full spectrum of functional expertise for early-phase companies that are geared for rapid growth. We offer a range of services from development, including pipeline strategy to expert scientific and technical advice, top-tier medical communications services, regulatory filing and eCTD support, and more. We also work with Angel, VC, adan in-licensing firms to perform due diligence on assets and assess regulatory and clinical development strategy, valuation, and market access considerations.
Contact us at business.development@biotechmentor.com or call (617) 902-0895 to discuss your requirements and learn more about how our expert team at Biotech Mentor can help you develop your regulatory strategy, medical communications, operational clinical trial needs and development plans.
Angela Johnson, PhD, RAC, GPCP
Chief Consultant and Cofounder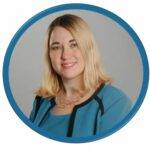 Angela has over 20 of years strategic leadership of global clinical operations, regulatory, and market access programs. She is a prior Director of Regulatory & Strategic Development of IQVIA (Quintiles), Senior Manager for GE Healthcare, and multiple start-ups and global contract research organization (CRO) positions, with memberships on the American Society of Cell and Gene Therapy (ASGCT) and Alliance for Regenerative Medicine (ARM) Board, Association of Clinical Research Professionals (ACRP) & TVT/TCT, Alliance for Regenerative Medicine (ARM), American Association of Physicists in Medicine (AAPM), ASCO and others. She is a Principal Instructor and curriculum designer for Northeastern University's Regulatory Affairs graduate program, with over 30 research publications.  She authored chapters in the 2017 ans 2019 best-selling Regulatory Affairs Professionals Society (RAPS) core textbooks, and was co-awarded the 2017 Levy Research Award by the American Journal of Neuroradiology. She holds current certifications in regulatory affairs (RAC), project management (PMP), and quality (ASQ CPGP).
Sean Murphy
Enterprise Digital Health Software Consultant and Cofounder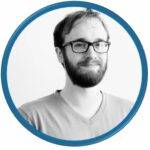 Sean has been a lead software engineer and architect at four VC-backed start-ups that made successful IPOs and exists, and has over 20 years experience in quality validation of healthcare software systems, design of backend infrastructure for healthcare and enterprise software, and custom software solutions for manufacturing robotics. Sean is an expert in backend software development, validation, integration, and data interoperability with a focus on novel solutions for biotech, medical and life sciences industries.