4 Real-Life Examples of Highly Impactful LinkedIn Profiles, and What Makes Them Great

LinkedIn has become a powerful source of information and contacts for professionals in all industries around the world. It can and should be leveraged to highlight your accomplishments, skills and attributes to those looking to hire for their industry. It is a powerful resource to connect like-minded individuals and professionals those of whom may not otherwise have an opportunity to meet.
While simply having a profile on LinkedIn may be a start, those who have taken the time and put in the effort into refining their LinkedIn profile have seen and experienced the true value and benefit of this influential professional tool. Let's look at several examples of highly impactful LinkedIn Profiles and what it is about each that makes it great. Each of these people is a thought leader in their industry, building community, and engaging in thoughtful conversations across the platform.
As contributing author Ashley Stahl writes in an article in Forbes.com, the trick to optimizing your impact on LinkedIn is to make the same great impression on LinkedIn as you would in person.
Louis M. Profeta, MD As an Emergency Room Physician in Indianapolis, Indiana, Dr. Profeta, has probably seen it all. In his LinkedIn profile, and during his many speaking engagements, he shares a unique perspective on the goings-on of an emergency room. He takes you on a journey of human emotion and interaction like no other. He posts regularly to his more than 100,000 followers, sharing images of the frontlines of the COVID-19 fight, tips if you need to visit an emergency room, and insights from the viewpoint of the other side of the disease.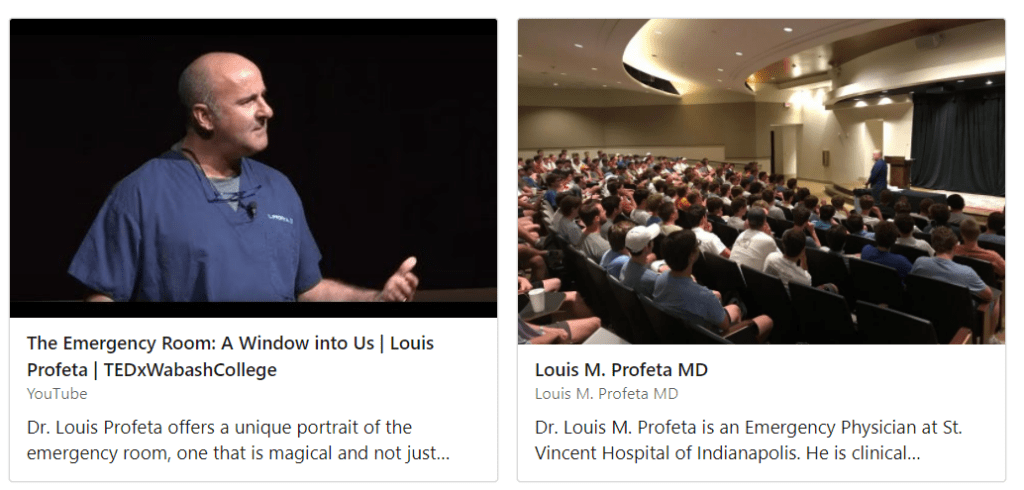 Dr. Profeta is having real conversations with real people and the transparency of his struggles is enlightening and heartfelt.
Bertalan Meskó Director of The Medical Futurist Institute analyzes how science fiction technology can become reality in medicine and healthcare. His LinkedIn profile page displays his many publications, his keynote speeches at well-respected and reputable institutions, and has been named as one of the 30 biotech thinkers with the biggest global impact. Dr. Mesko reaches more than five million readers with his popular website.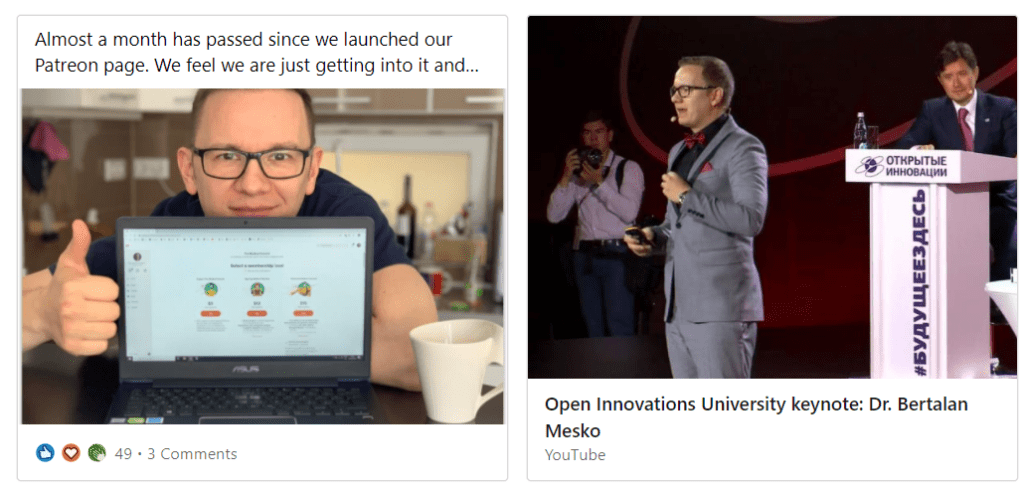 Dr. Mesko offers deep dives into the transformation of technology and serves as an advocate for medical students and practitioners.
Lisa Jarvis As Senior correspondent at Chemical and Engineering News, Lisa plays a critical role in the pharmaceutical and biotech industries. She writes and edits articles that combine the science and business of drug development with a focus on rare diseases. Lisa demystifies the process of scientific discovery with her journalistic style.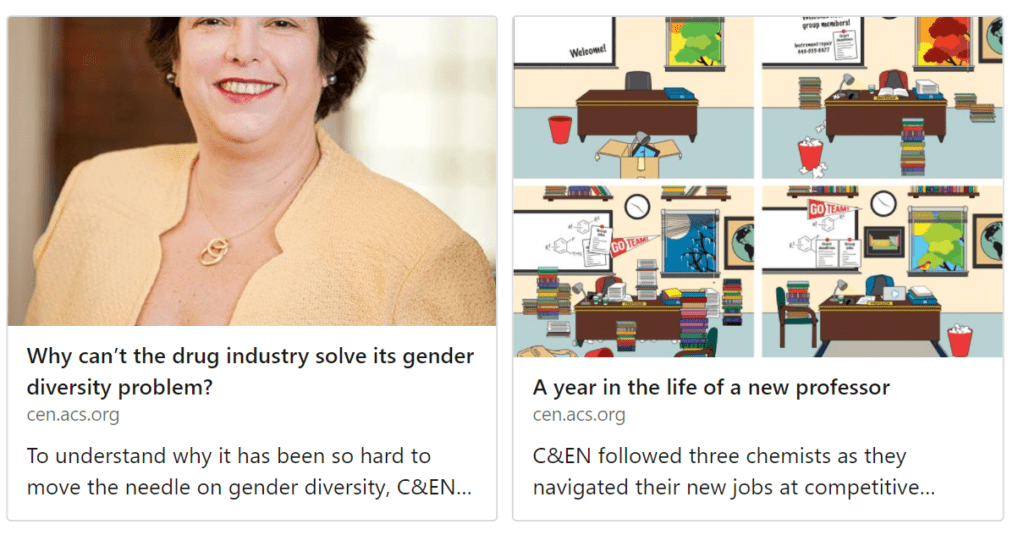 Lisa shares in her profile the humanity of science bringing it to her many followers in an easy to read, digestible format.
Shwen Gwee As a well-respected thought leader in digital health and social pharma space, Shwen has been an influencer leading digital strategy and driving innovation. He bridges the gap between clinical organizations and the client side of healthcare. He shares his knowledge and expertise with his followers through the many advisory boards on which he serves as well as through publications and medical literature.

Your LinkedIn profile is a mechanism to share with the professional world your accomplishments, achievements and your story. Each of the examples above represent thought leaders in the medical and life science industries who have effectively utilized LinkedIn's power of networking to share their stories and messages to other professionals. So, what makes these profiles great and worthy of being acknowledged?
Not only do they post content but they build relationships and connect with customers and other influencers.
They share important and relevant information that is useful to others in their industry and who want to know.
Each influencer has established credibility and therefore trust through their outreach, research and transparency.
They have built their brand as a trusted source for information and industry insight.
These profiles are appealing to the eye and provide relevant, fresh content.
Like any tool, building your brand on LinkedIn will take time but with the right story, the right data, and by establishing relationships with connections built on trust, you can make an impact on those who need to know within your industry.